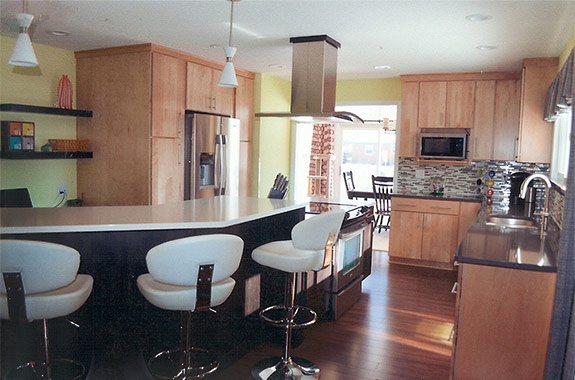 If you value quality work and attention to detail, you won't find a better kitchen remodeler in Tiffin, OH than Zablocki Construction, Inc. Our professionals are experts at what they do and they know how to turn the idea in your head into a reality. From simple cabinet installation to complex construction work, we're ready to take on whatever project you need completed!
Residential and Commercial Remodeling in Tiffin, OH
Unsure of what you want? We'll work with you throughout the remodeling process to ensure that you're kept in the loop throughout the entire timeline. Just sit back and we'll do all the work. We offer a full range of contractor services including the following, among others:
Installation: We offer our fast and reliable installation services to get your kitchen or bathroom back into proper working order. Whether you need cabinet or countertop installation in Tiffin, OH, we're more than happy to offer our experience and skill.
Construction: We offer comprehensive construction services that turn what you want for your commercial or residential building into a reality. We offer a wide range of building services including sunroom construction in Tiffin, OH, among others.
Remodeling: You won't find a more caring and knowledgeable kitchen or bathroom remodeler in Tiffin, OH. We've been doing full remodels on both residential and commercial kitchens and bathrooms for decades and we have the knowledge, skill, experience and tools necessary to create a space you'll love.
Whether you need a full kitchen remodel or just want a cabinet or two installed, call Zablocki Construction, Inc. for comprehensive service. We work fast and we work well to ensure that your expectations are met and exceeded. Call today at 419-447-7145 to speak with owner Steve Zablocki to learn more about what we can do to help!