Remodeling Contractor in Tiffin, OH
Are you in need of a local full service professional kitchen remodeler or contractor? Zablocki Construction, Inc. is your number one source for assistance in the Tiffin, OH area. We have been your local, full-service expert for bathroom remodeling and kitchen remodeling for more than 30 years.
Learn More About Our Remodeling Services ►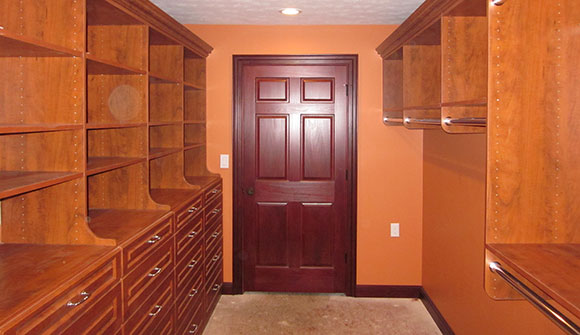 The Highest Quality Remodeling Services
If you've been looking for residential or commercial remodeling services in Tiffin, OH, then you can stop your search here! Zablocki Construction, Inc. has been your local, full-service remodeling contractor in Tiffin, OH for more than 29 years and we're proud to provide our expert services to customers in Tiffin, Findlay and Fremont, as well as Seneca, Wyandot and Hancock Counties. We're a fully licensed contractor offering a wide array of services, including kitchen and bathroom remodeling and cabinet and window installation, among many others. We treat every project with equal importance, no matter if it's a complete remodel or a simple countertop installation.

Whether you're in need of commercial or residential remodeling in Tiffin, OH, we have a solution for you. We take the unique factors of every project into consideration before beginning a full remodel, never treating two bathrooms or kitchens exactly alike—after all, every space is different and should be treated as such. Our goal is always to ensure that you are happy with our finished product and we're more than happy to work with you in any way possible to achieve the best results. Aside from our ability to effectively plan unique spaces, there are a number of other reasons why people in the area choose us for their residential and commercial remodeling in Tiffin, OH, including:
We are a member of the Seneca County Home Builders Association and the Chamber of Commerce.
We are a fully licensed contractor.
We serve Tiffin and the surrounding areas including Seneca, Wyandot and Hancock Counties.
We offer our services to both residential and commercial customers.
Our services include bathroom & kitchen remodeling, sunrooms, windows, countertops, handicap accessibility, residential & commercial remodeling, cabinetry and much more!
We've been in the business for over 29 years.
Proudly providing residential remodeling services to Tiffin, OH and the surrounding areas including:
Findlay, OH
Fremont, OH
Upper Sandusky, OH
Fostoria, OH
Bellevue, OH
Clyde, OH
Seneca County, OH
Wyandot County, OH
Hancock County, OH
Sandusky County, OH